Chewelah (chə·wē′·lə) is in Stevens County, known as the last frontier of Washington State. It is rich in history, art, and scenic surroundings. Picture yourself waking up to the majestic view of Mount Quartzite, anticipating a fun-filled day at outdoor adventure. Bring your ORV and legally drive right into town to dine in our local restaurants or shop in our town's quaint shops.
It's all about vivid memories and an enjoyable experience for every guest. This is what we strive to bring you, whether you are an out-of-town visitor or local Chewelan just wanting to get away from home.
The Chewelah and RV Park's mission is to provide you with a clean and safe place to stay at the edge of a vast wilderness yet we also offer the conveniences of home such as a microwave oven, mini-fridge, coffee station, flat-screen televisions, cable TV, and wireless internet in every room. Feel like roughing it? Pitch a tent, we have acres of green spaces to accommodate you. Full hook-up and dump services are available for your RV.
Start building memories now. Choose Chewelah Motel and RV Park.

Newly Upgraded Internet in 2021

Coolest motel and RV park in town!

​Friendly and knowledgeable staff

​Great place to meet new people

​Excellent location, ideal for outdoor enthusiasts

​Walking distance to nightlife, restaurants, and other attractions

​All rooms have internet access, A/C, flat screen TVs, fridge, coffeemaker, and microwave

​RV park has internet access as well

Clean, safe, and reasonably priced
STAY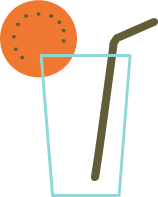 ​GUEST​
Be our

Visit Chewelah Chamber for Commerce for dates and times for this any many more activities in Chewelah http://chewelah.org/

Chewelah City Park - Chataqua Festival

Spring/Summer/Fall Farmers Market at Chewelah City Park,

Summer Horse Show at NorthEast Washington Fairgrounds, Colville

Art Walks, Light Up the Park, Fall Pumpkin Bowling, Community Workshops

Bows and Bandanas

Blood Drives

Golf Scramble @ Chewelah Golf and Country Club

Chewelah Golf Scramble